We offer a wide variety of vintage and contemporary fabric designs. Red Velvet Furniture's uses a mix of old and new styles and patterns in an elegant and bold mix of colors. We supply genuine, raw and utterly artistic products directly from our sellers.
As well-known fabric manufacturers in UAE, we ensure high-quality and cost-effectiveness in our products. We are a retailer of luxury fabrics in UAE with huge textile experiences. Customer satisfaction is of utmost importance to us. Browse our website and stay updated about new designs. We pay attention to every detail of the products. Red Velvet is the largest fabrics manufacturers and suppliers in UAE, offering premium quality fabrics with a rich variety of colors to choose from. We understand modern designs and patterns extensively and provide customized solutions. Best upholstery fabric suppliers in UAE. We specialize in fashion, upholstery, quilting and decorator fabrics that makes your home much more comfortable and inviting. Top textile suppliers in Sharjah with quality and stylish furniture. At Red Velvet you will find a fantastic range of furniture that will suit any budget and lifestyle. We are well-known trendy upholstery fabric suppliers in UAE.
Who We Are?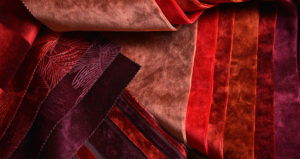 We are expanding our business in UAE. Red Velvet offers wide collections of Classic and Modern fabrics for curtains and upholsteries. The company does not limit itself on fabrics, it ventured as well in curtains accessories, everything in the name of perfection, elegance and creativity. And because of these, Red Velvet extends its operation to GCC countries like UAE, Oman, Bahrain and Saudi Arabia.
What We Do?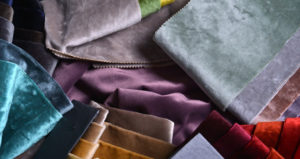 Redvelvet is the largest supplier of upholstery, fashion, quilting and decorator fabrics for your interiors. We have several types of premium quality fabric with wonderful colors & rich textures to choose from, for personal as well as corporate use. We are proud to sell quality Fabrics and Tassels from around the globe and bring them to you. Make your home or office interior more awesome as possible with our products.